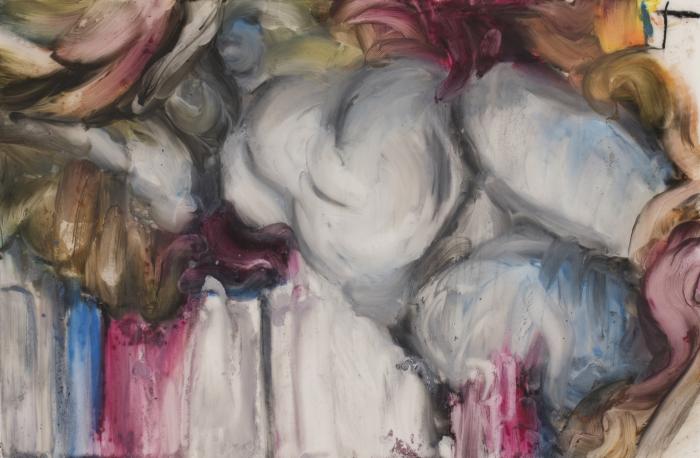 "I who am bound by my mirror"
Curated by Brigitta Iványi-Bitter with Walter's Cube
July 23 – August 26, 2021
Online Exclusive Exhibition
Walter's Cube

View "I am who am bound by my mirror" on walterscube.com
You can also download the Walter's Cube app in the App Store, Google Play, or Oculus.

Featured Artists

Kaeten Bonli, Libby Evan, Lowe Fehn, Jacqueline Foss, Nancy Jean Guerrero, Lola Panco, Alayna N. Pernell, Alexandria Riesberg and Aqua Rose

Curated by Brigitta Iványi-Bitter 

Audre Lorde, a dedicated poet addressing injustices of racism, sexism, classism, and homophobia, whose poem inspired the title of this show, sets the tone for 9 emerging artists featured here. 50 years after Audre Lorde's Who Said it Was Simple was published, each new generation of artists look at that mirror binding by so many different elements of an emerging generation's self-identity. Fresh new eyes take fresh new look at their mirrors with eyes already trained by their gender-savvy experiences. Gender issues tattooed to their well-hidden thoughts might just surface in a sudden gesture on canvas or in a performative act documented by their own camera. Digesting all the remarks regarding their identities piled up by their early twenties these emerging artists show you what they see of themselves in their mirrors in the unprecedented first year of the 2020s

Audre Lorde, "Who Said It Was Simple" from From a Land Where Other People Live. Copyright © 1973 by Audre Lorde.