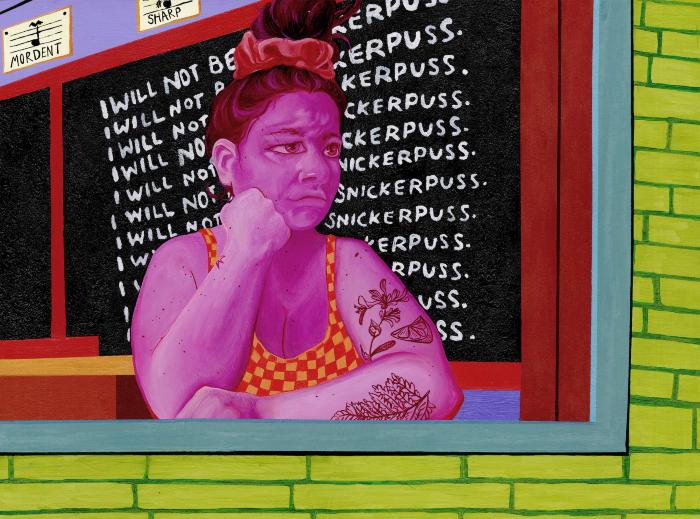 With Genuine Eyes
Curated by Hannah Song with Walter's Cube
July 30 – September 15, 2021
Online Exclusive Exhibition
Walter's Cube
View With Genuine Eyes on walterscube.com
You can also download the Walter's Cube app in the App Store, Google Play, or Oculus.
Featured Artists
Laural Hartman
,
Ellie Kayu Ng
and
Elena Redmond
Curated by Hannah Song
We're delighted to present three emerging artists, Laural Hartman, Ellie Kayu Ng and Elena Redmond in With Genuine Eyes, a virtual exhibition in collaboration with Walter's Cube. In this exhibition, the world is explored through the true eyes of young creators who have just begun their journeys as artists. Hartman, Ng and Redmond utilize their respective stories, perspectives and experiences to render the world. These promising artists have stayed true to their sincere observations and interpretations of the world, which have made them as well as their works distinctive. Their genuine perspectives and depictions of the world as they see it make their artistic senses true and powerful.