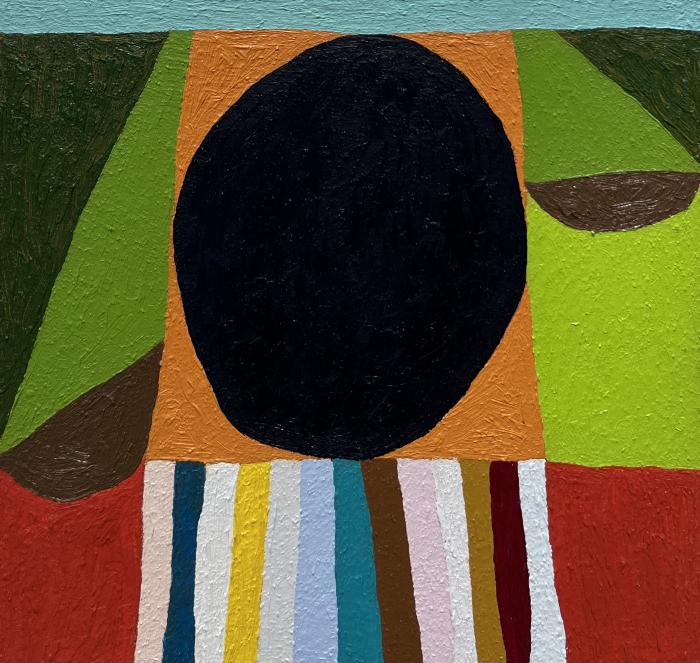 Polyrhythm
New Paintings by Andrew Hildenbrand and Carlos Puyol
July 7 – September 2, 2023 | Opening Reception: July 13, 2023
NYC
Susan Eley Fine Art is proud to exhibit recent paintings by Andrew Hildenbrand and Carlos Puyol. Polyrhythm will be on view July 7th-September 2nd at the Lower East Side Gallery, with an opening reception July 13th. Making his debut at SEFA, Hildenbrand's textural abstractions hum with life alongside Puyol's energetic and fluid canvases.
Andrew Hildenbrand, a recent graduate of Pratt, is based in Brooklyn, NY. Thinking of his paintings as objects he builds up texture and form, taking cues from each previous mark. Influenced by his environment, the artist straddles the line between abstraction and representation.
Currently based in Barcelona, Puyol examines the expressive and evocative properties of painting within the contemporary art environment. His work questions the concept of unity in painting, at both the formal and temporal level. His compositional method, based on cuts and interruptions, allows him to join different styles and temporalities on the same canvas while developing a kind of rhizomatic unity.