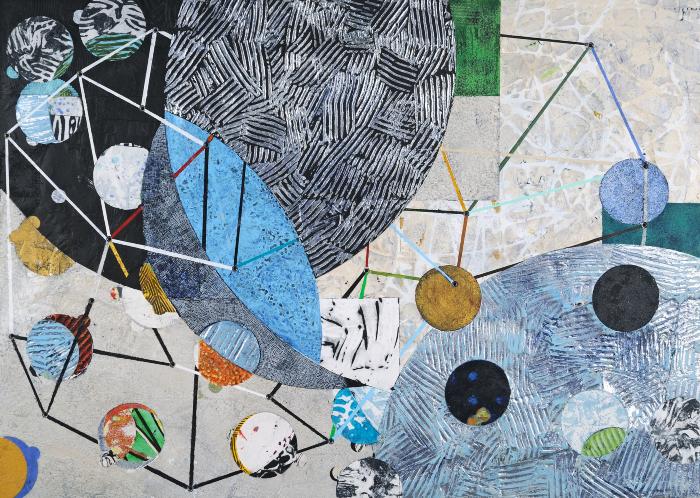 Redefine
New Work by Francie Hester
April 22 – June 6, 2021 | Opening Reception: April 24, 2021
Hudson
This is a time that has forced us to redefine. Redefine how we live, how we interact, how we see, what we value. The
Redefine
series reflects on that process of redefinition. It is an exploration of our sense of space and the changing pathways of interaction and interconnection.
The exhibition also includes
Crossing Lines
, a series created in collaboration with interdisciplinary artist Lisa Hill. This series draws on the literal and figurative uses of the word "line" – bloodlines, headlines, lines of civic boundaries, lines of individual identity and lines that are emotional, spiritual and physical.
-- Francie Hester