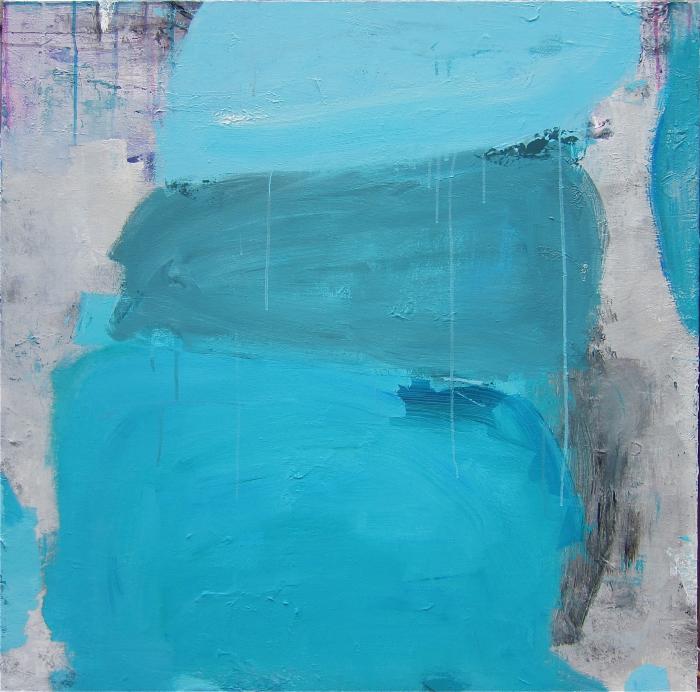 Counterbalance II
Abstraction by Caroline Blum, Lisa Fellerson, Sasha Hallock & Liz Rundorff Smith
November 19, 2020 – January 10, 2021 | Opening Reception: November 21, 2020
Hudson
Susan Eley Fine Art is pleased to announce that
Counterbalance
, the fall exhibition in our New York City gallery, will move to our
Hudson location
in mid-November.
Counterbalance II
will feature acrylic paintings on canvas by
Lisa Fellerson
, new small oil paintings on panel, canvas and paper by
Liz Rundorff Smith
, small works on paper by Brooklyn-based artist
Sasha Hallock
and ink drawings on graph paper by
Caroline Blum
. The exhibition will be on view from November 19, 2020 through January 10, 2021.
Adding work by Sasha Hallock and Caroline Blum to "Counterbalance" came about as we reimagined the show in our Hudson space. Both Fellerson and Rundorff Smith are skilled colorists and masters at layering their oils and acrylics. For Rundorff Smith, blocks of color come forward while other parts recede, lopsided shapes find their footing against other wedges, but nothing feels unsteady. Fellerson delights with her all-over, expressionistic and washy technique, which allows colors to bleed and fade into one another. The introduction of Hallock adds a counterweight to the show with his very small, concentrated paintings with geometric shapes, delineated with strong linear elements that define tiny color fields. Caroline Blum's ink drawings bring a fourth element to the show—a more immediate permanency that the paintings do not have. Guided by a strong perimeter border and the grid of the graph paper, Blum finds a surprisingly organic quality in these obsessive compulsive, semi-abstract designs that introduce flora and fauna, alongside the repetition of simple lines and geometry.
We're delighted to present this strong showing of contemporary art in Hudson. This is Hallock's first time showing with SEFA and Blum's fourth time, including our online exclusive spring show,
Respite and Renewal: Inside and Out
.